The games include pin the face on Kimba, pin the face on the guy, and a board game with 6 character pieces.




The paper game board measures approximately 30 inches wide by 20.5 inches high. By itself, it would make a great poster. Included in the set are 6 character pieces to use in the game: Kimba, Kitty, Kenichi, Coco, Tony, and Dr. Ban. There is also a spinner to assemble and use with the game.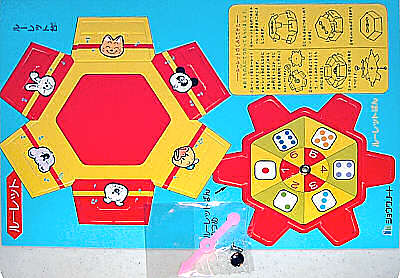 The other game boards measure approximately 20.5 inches high by 15 inches wide.




Face features are provided to use in these games.